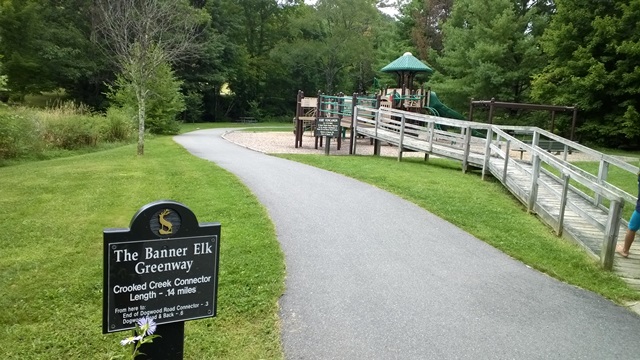 Greenway Connector
L.A.F. acts as a connector of the current Banner Elk Greenway to the Lees-McCrae sports fields greenway via a paved path along a new train line, and ultimately via a new beautiful walking/biking bridge that will fly over Hwy 184. This bridge will become a very key welcoming entrance monument coming into Banner Elk.
---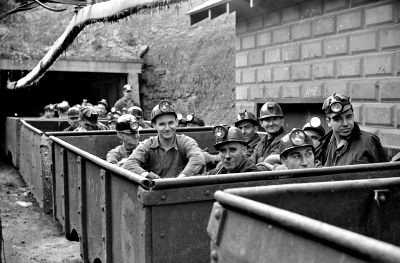 Train
A retro-fitted small electric train will run from the Banner Elk park, up and over the mountain valley, through the Christmas tree farms and back into the train station, which is the back building of the hospital. Ideas include using old coal cars with embedded seats. There will not be any train whistles and hours of operations would be limited.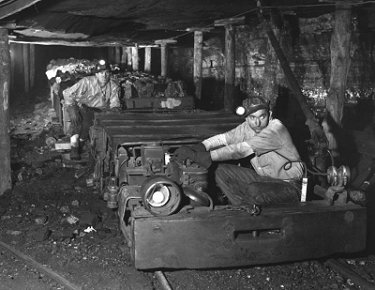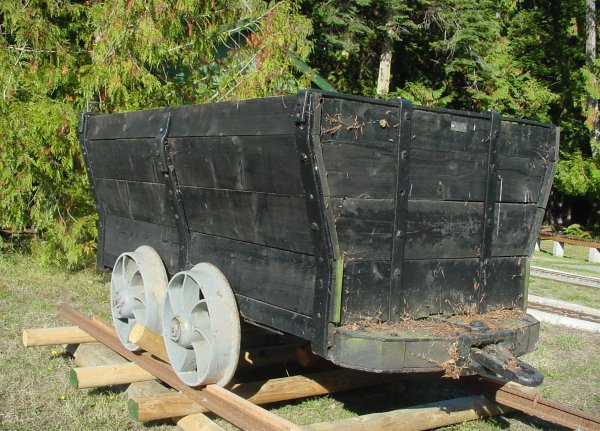 ---
Museum: The train station shall double as the Banner Elk Time-Capsule History Museum where all 1100 residents are invited and encouraged to bring one or more key relics of their history to be displayed on the walls or in showcases.
---
Art-Deck-O Patio: This giant patio will become the main focal point of the park where people will eat and drink outside on tables and listen to live music in the sun. The patio also doubles as a waterproof covered roof for the permanent art display booths that can be rented by artists for festivals or weekend showings. During larger festivals, additional tents can be assembled in the adjacent private parking area in the front of the property to create one large showing area.
---
Music Stages: Multiple stages for small bands will all be first-class and will all be covered and include built-in P.A. plug-n-play systems. There would be a larger ampitheater for Sunday night symphonies or other medium size concert special events.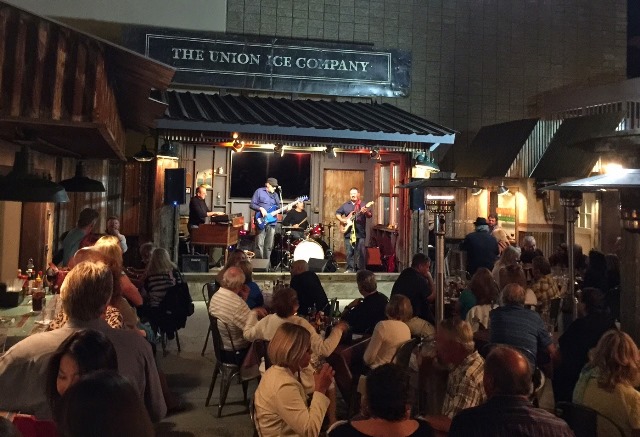 ---
Giant Outdoor Movie Screen
This will be a good old-fashioned drive-in movie type of night that can be held in one of the fields that offers hammock hooks, campfires, and artistic lounge chairs. The perfect place to relax under the stars!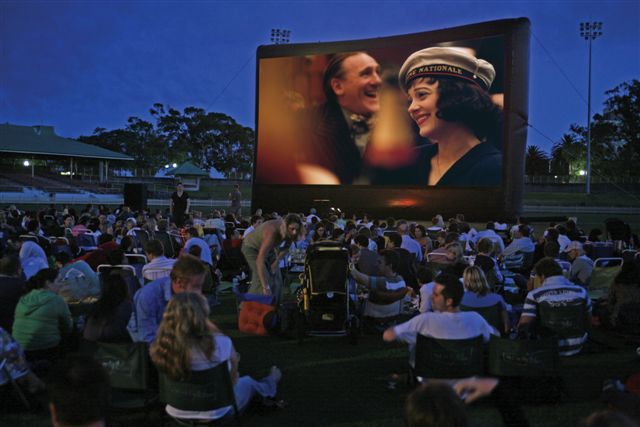 ---
Artist Residency Programs
Lofts and mountain-side tiny-homes will be provided for artists to live on the farm for 1 to 12 months during their residency. Rents are typically paid via scholarships and grants.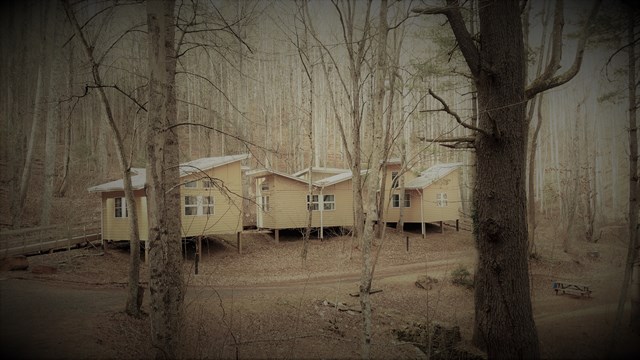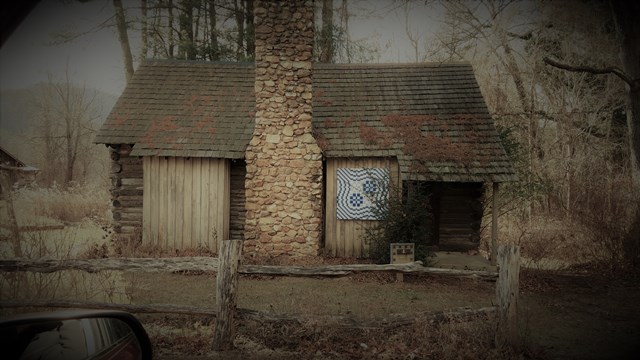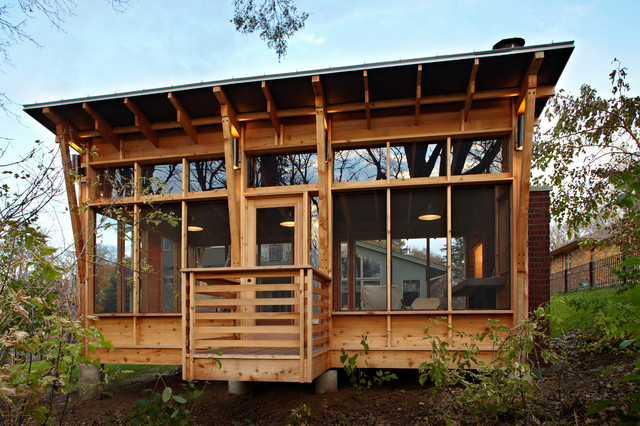 ---
Permanent Covered Art Display Spaces
Rentable weekend booths and pavilions will reside below the main patio and in adjacent locations. This offers a more secure and weather-proof booth versus using temporary tents.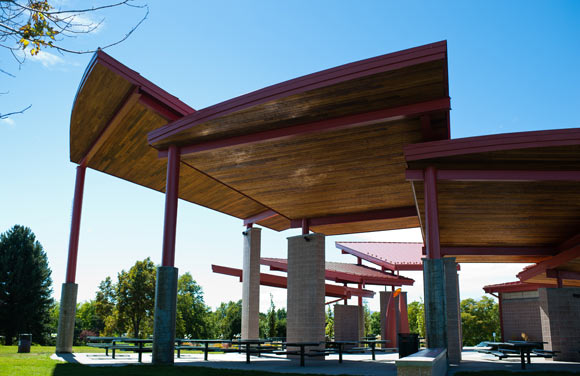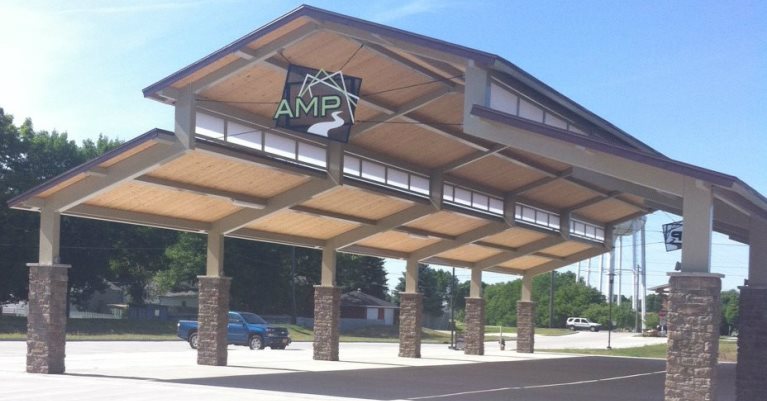 ---
Rentable Art Gallery Booth Mall: Monthly rental of small 10' x 15' display spaces will allow artists to safely display any arts and crafts in this mini-mall of 100 booths which will provide large exposure and be a popular shopping experience for park patrons.
---
Galleries
Many retail art galleries and showcase spaces will available throughout the central park area.

---
Artist Studio Rentals
Artist can rent segmented sections of the live art facility where they can create their art. Spaces could also accomodate industrial art such as iron works/blacksmithing, glass blowing, sculpturing, wood carving, pottery, leather crafts, metal works, tie-dying, weaving, etc.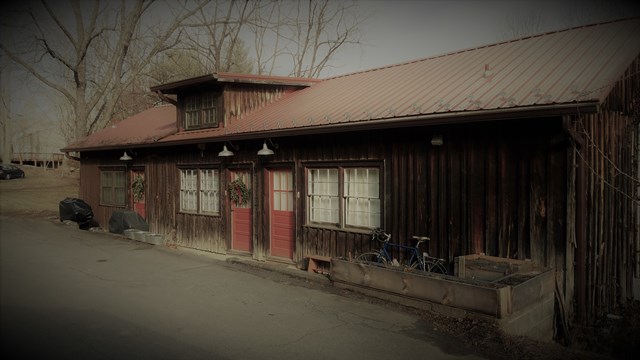 ---
Cafés/Wine Bars/Local Breweries
Tiny coffee shops, ice cream stores, three wine bars, three local breweries, two diners, and one snack shop will be located around the main Social Garden. Each cafe will have limited to no seating inside. No large restaurants would be available, but there would be a cafeteria area for the winter time. The goal is for guests to buy their food & beverage and to all sit around the Social Garden firepits and tables along side of the neighbors and friends where people can freely socialize and meet new people.
---
Music Lessons Studios: There will be many small studio space available for lessons of all types including music, painting, art, clay, etc.
---
Dance Studio: Dance is also an art, so there will be a dance floor ballroom.
---
Pony Rides
Rides through segments of the South park area.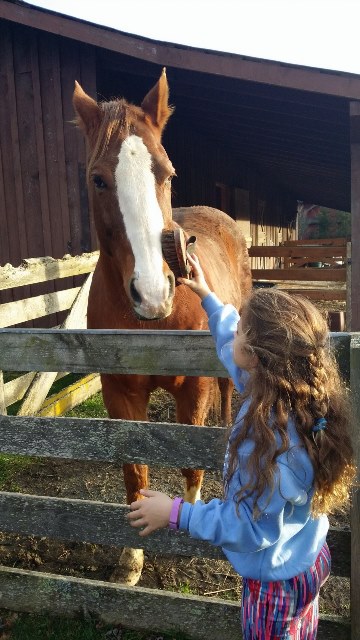 ---
Petting Corrals
Kid-friendly petting corrals for great experiences with kids.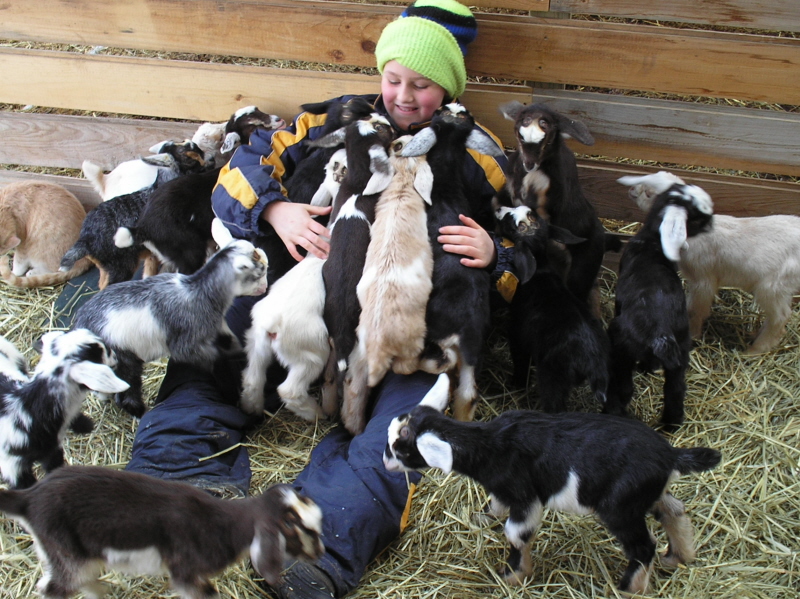 ---
Waterfalls & Fountains
: Playground fountains for kids to play.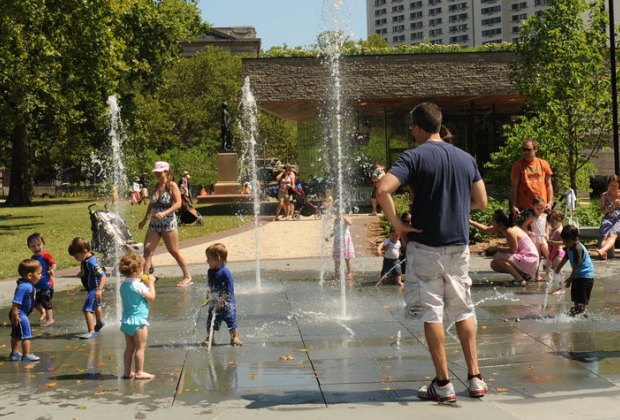 ---
Rock & Boulder Climbing: The perfect play area for kids to climb, play and get great exercise on the natural rock landscapes and giant boulders. Earth's natural playground equipment!
---
Chairlift Rides to The Peaks: Scenic rides, as well as functional rides, for getting to different areas or features of the park.
---
Fishing Ponds
: Stocked ponds for catch-and-release fishing.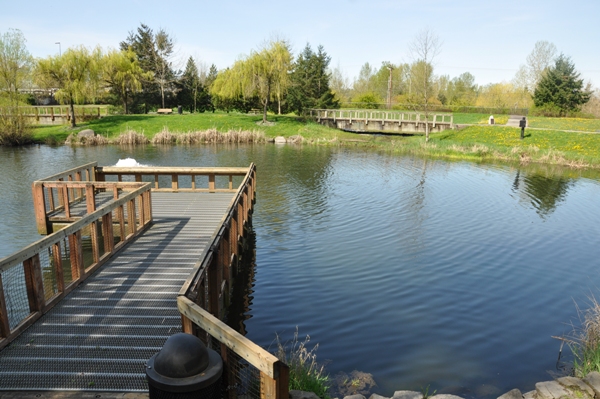 ---
Bonfires
: Weekend bonfire events with acoustic music.
See how you can Participate!