Participation -
You Can Leave A Legacy! Be sure to see the Features page as well.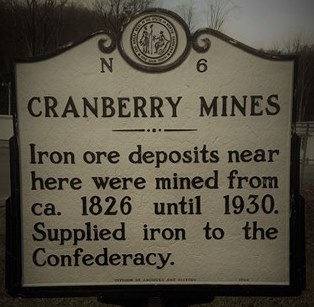 Segmented one and two-acre lots sizes will be available for sponsorship for the purpose of adding advisory-board-approved features to the park that you feel will add value to its visitors. Each lot will be partitioned out via decorative brick or rock walls, or split-rail fences, and will include a permanent large 6' tall rock entrance monument with a bronzed plaque containing the family/donor name and any approved verbiage describing the family members, history as well as any suggested advice or words of wisdom for future L.A.F. visitors. Maintenance on these features will be managed by the L.A.F. common groundskeepers and those ongoing expenses shall come from park entrance fees, commercial rent, lodging rent, profits from art sales and donated funds.
Available Legacy Lot & Features Opportunities. These are segments and important key features of the park that we are looking for donors to purchase or rent as a tax-deductible contribution....

Entrance Monument & Greenway Connector Bridge – This walking-biking bridge would start from the front yard of the park entrance and would fly over 184 where it would split off perpendicularly down to the existing greenway on the Lees-McCrae sports fields. This decorative bridge will be the key visual aspect to the town of Banner Elk. This bridge could be named after the donor.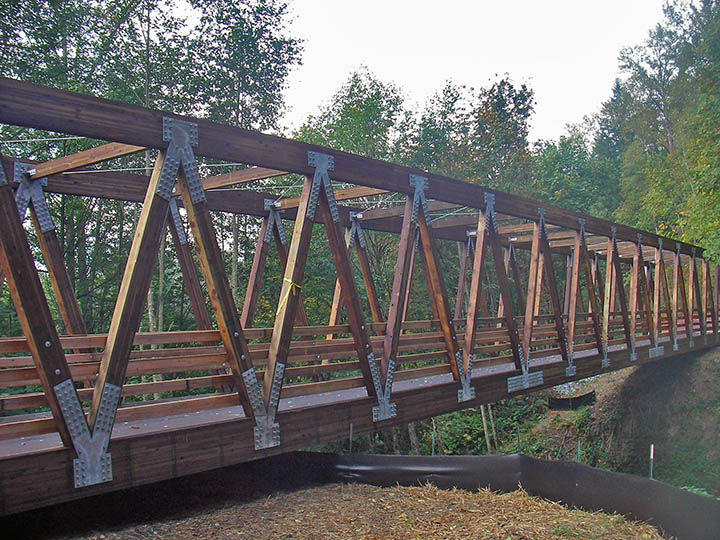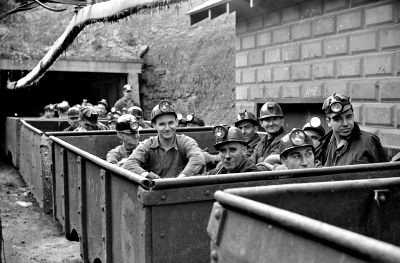 Electric Train
– This small electric coal-mine inspired passenger train would connect the Banner Elk Greenway Park to the Banner Elk Historic Museum Train Station which is the existing building in the back of the hospital. This two-way train track loop would be electric and quiet and would likely be built on modern technology such as modern day roller coaster type of track and wheel design, however, the dwarfed sized car replicas would be retro-fitted by industrial artists to reflect the historical feel of trains that used to run in the area many years ago. Train cars include old coal-cars retrofitted with seats. This train will bring people to and from the park from the town of Banner Elk and will offer a spectacular scenic ride around the park. In the winter time, rides through rows of decorated Christmas Trees could bring visitors from many miles away as a tourist attraction.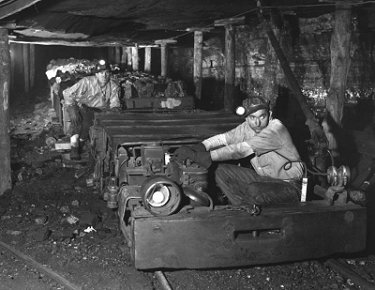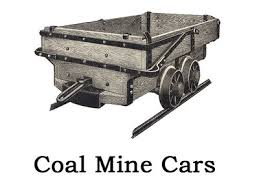 Fishing Pond
– Its pond(s) would be stocked with a variety of fish for the purpose of giving kids and adults a catch-and-release fishing experience. Pond(s) would include a beautiful boardwalk that protrudes out into the pond and surrounding benches. People-friendly ducks would be fun for the kids to hand feed. This is the perfect quiet setting to spend time talking to your kids about life values.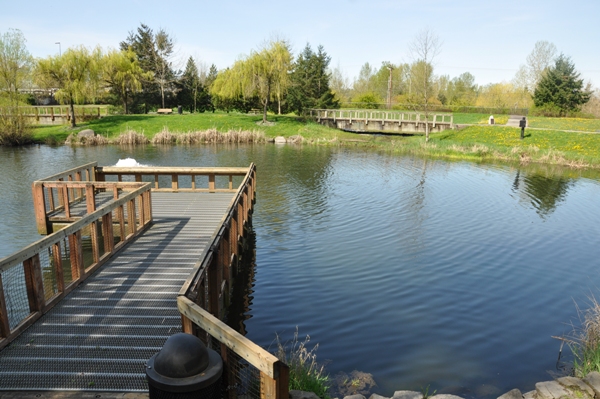 Animal Petting Corrals
– Fenced in areas could include kid-friendly petting areas with animals such as miniature billy-goats, pigs, chickens, ducks, etc. Barns and shelters would be needed to house the animals, and additional animals could optionally be brought to the park just on the weekends. Chickens could provide fresh eggs for the cafeteria.
Pony Riding Farm
– This segment could offer pony rides for kids throughout different segments of the park.
Turtle Farm
– Beautiful man-made ponds could house potentially hundreds of different small and safe turtles for kids to enjoy.
Fountain Farm
– Man-made giant waterfalls and in-ground fountains for kids to play in under the sun. There is a water reservoir at the peak of the mountain that might be able to be used in this project.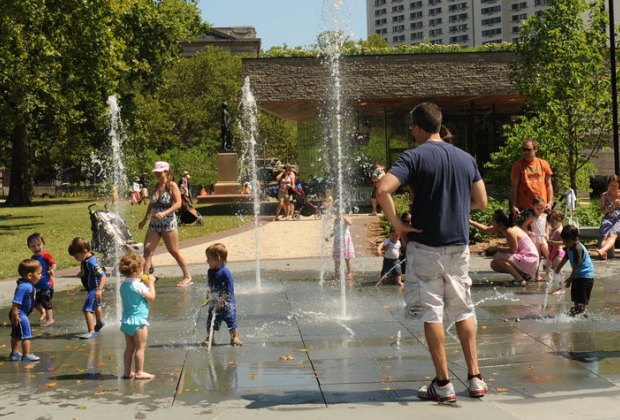 Dog Obstacle Course & Training Farm
– Obstacle courses and optional dog training classes where dogs could come out for a day of exercise or owners could get help with training their dogs. Dog trainers could potentially be paid directly with tips or donated funds, or donated time directly from the trainers themselves.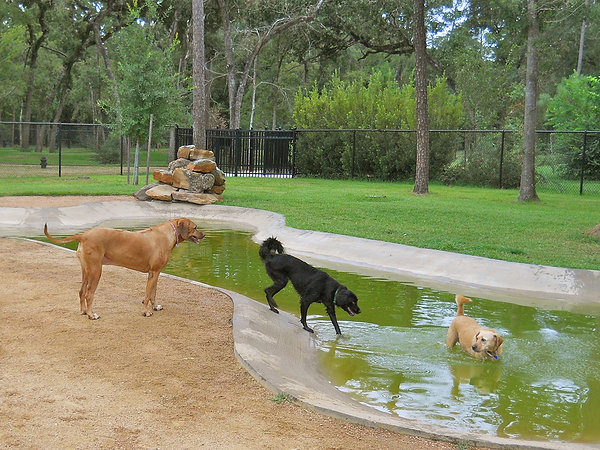 Playground Farms
– Many opportunities of lot segments that could be customized with an unlimited number of playground opportunities for kids and adults. Features could include swing sets, playground equipment, giant rope swings, kid-friendly zip lines with foam mats, trampolines, etc.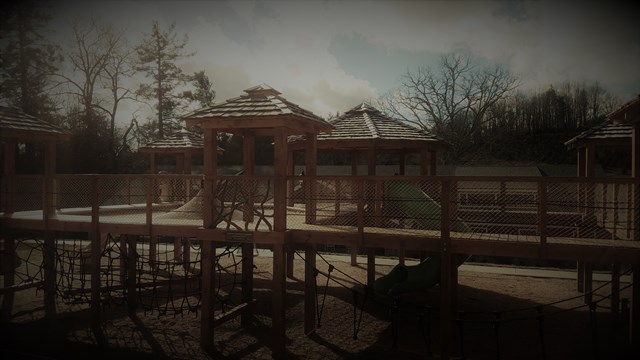 Rock Climbing & Rappelling Farm
Indoor and outdoor rock climbing walls of many shapes and sizes, including natural rock features from Mother Nature herself! Rock climbing could be the exposed cliff and boulders for kids and adults to climb on and repel using safe self-guided devices currently being used at rock climbing clubs. Small ziplines and rope swings are always a big hit with kids!
Skateboard Farm
Skateboard bowls, ramps, rails and chutes of a variety of sizes and shapes that complement the earth surroundings. Finally, a safe-space for kids to let loose!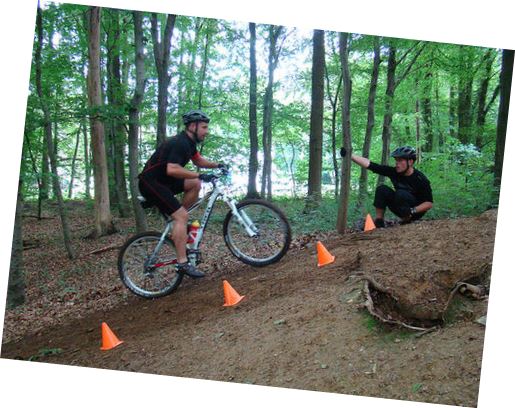 Mountain Bike Training Farm
– Courses could be designed to help people learn how to do obstacles such as going over logs, rocks, narrow bridges, etc. Obstacles could feature foam pits for the safety of falling. This would be an excellent way to teach kids or adults the key skills needed for mountain biking. Advanced skills training and obstacle courses could be available.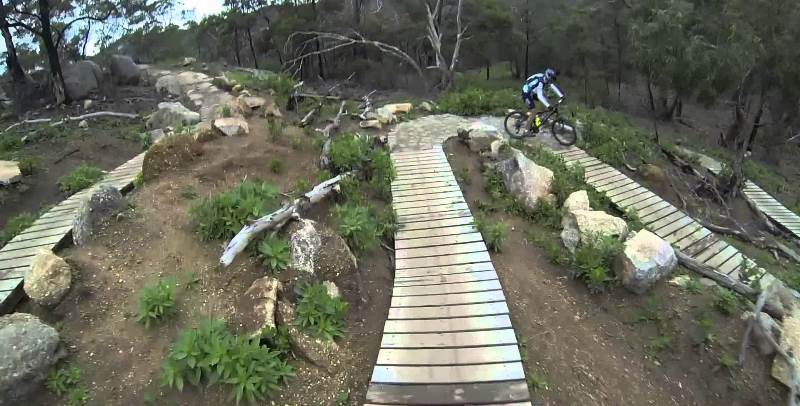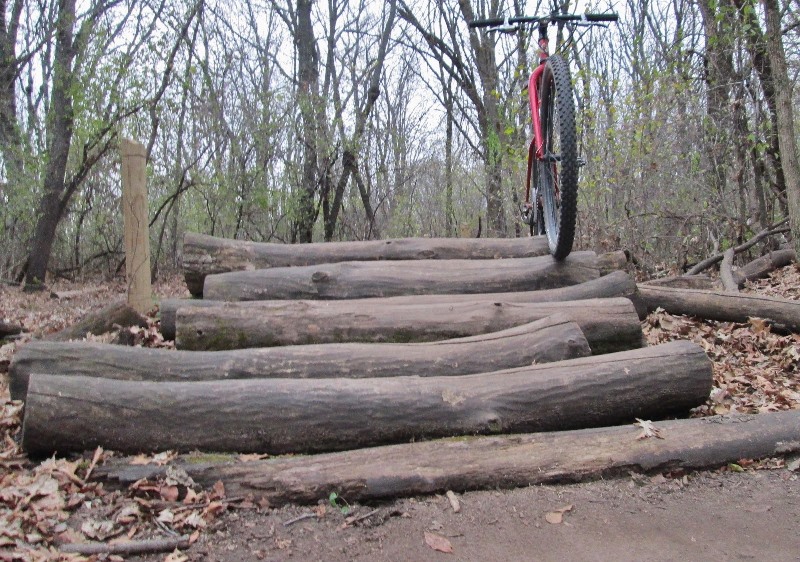 Agriculture Education Farm - Culinary art is one of the most predominant arts used daily, so this lot would be dedicated to education regarding growing your own food for true farm-to-table masterpieces. Together with a top-of-the-line kitchen, cooking classes will surely be a huge hit at L.A.F.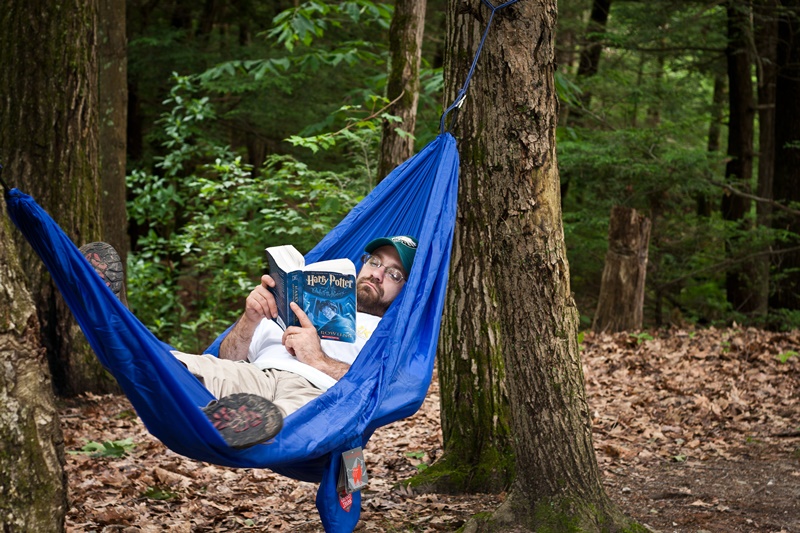 Zen Farm
– This area would sit high up on the peak of the mountain and be the perfect place to take a nap, offer group Yoga classes, read a book or just relax around a series of man-made waterfalls and feature beautiful 360-degree views. Tons of permanent benches, lounge chairs, bench-swings, and hammock-ready posts would be available for those that bring their own. Motorized adult bench-swings will be a huge hit modeled after automatic battery-powered baby-swings.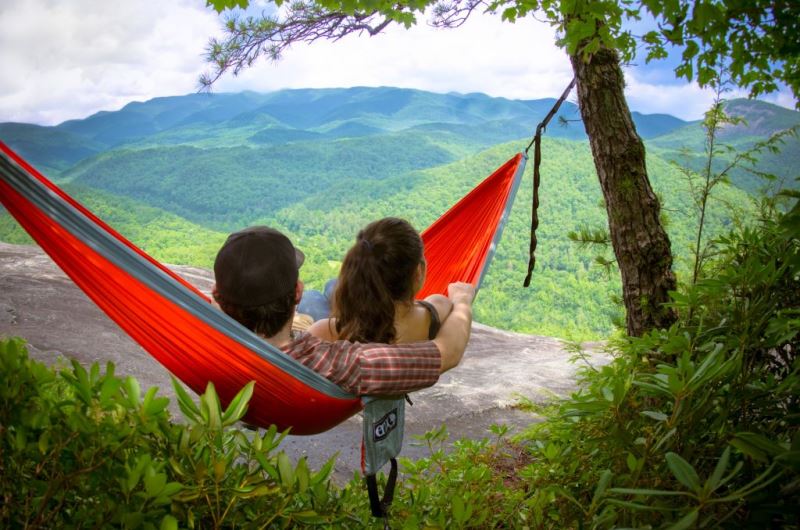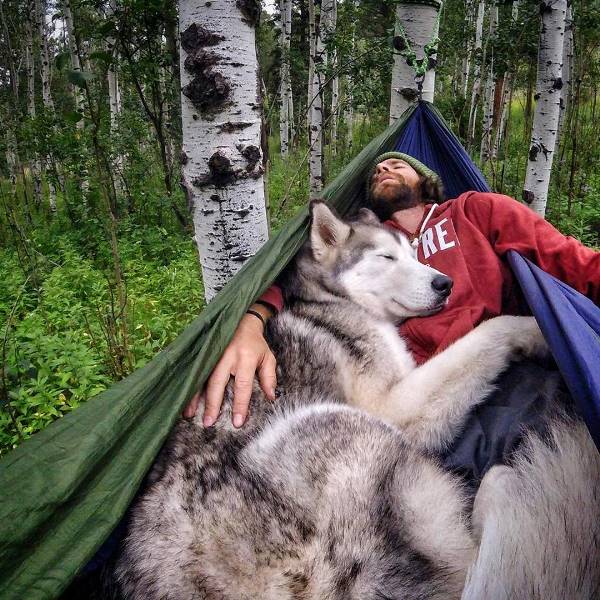 Totem Pole Farm
– Creative and beautiful totem poles as a walk-through tour.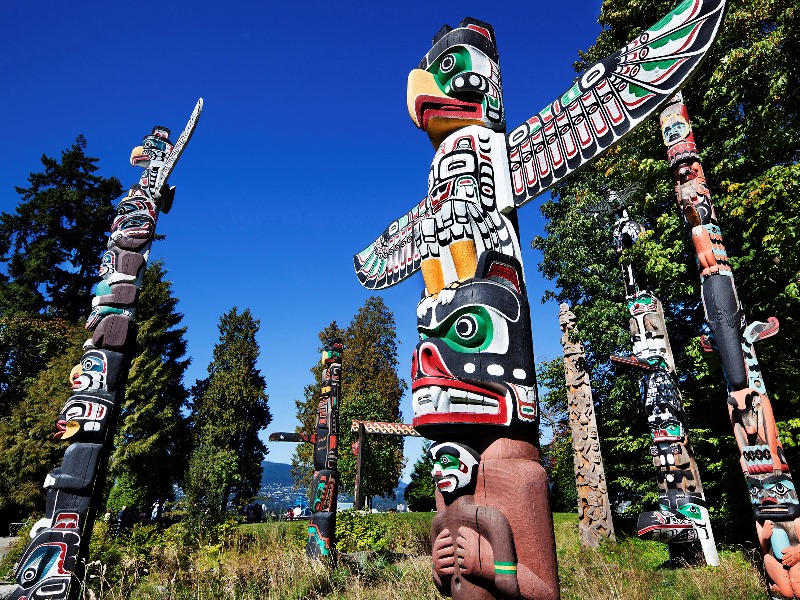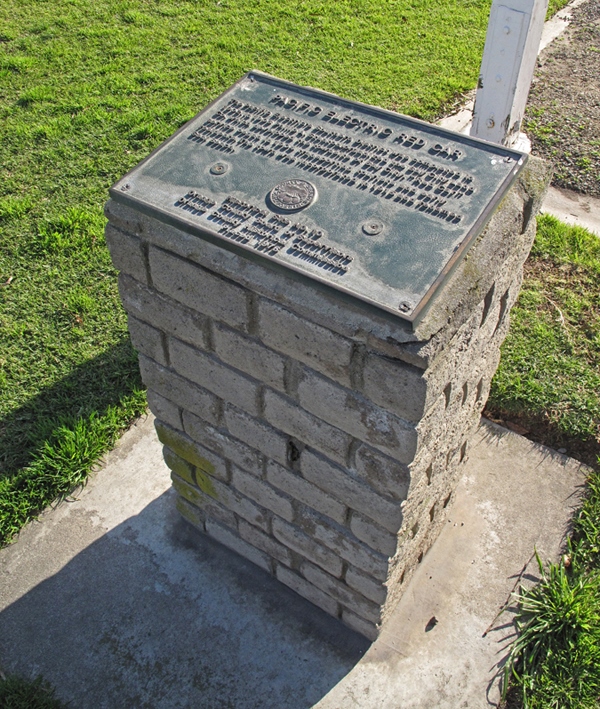 Legacy Wisdom Kiosks – Permanent 4' tall rock structures that will be spaced out all along the entire greenway containing plaques with the family names and their interpretations on the secrets to life. Visitors can read these as they walk along the greenway.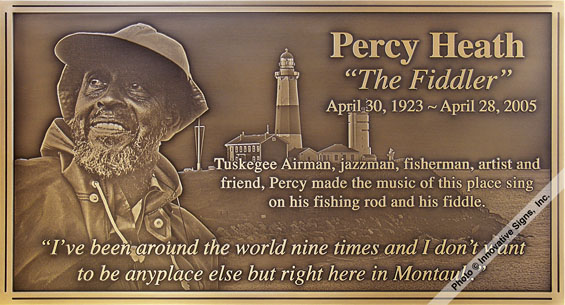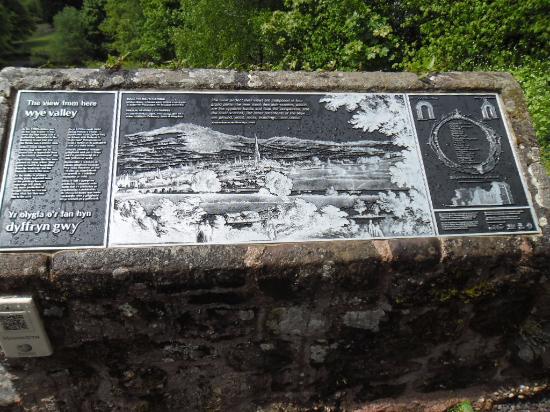 Wood Carving Farm
– Dedicated to the art of wood-making and carving art projects made of a combination of real tree stumps and imported logs.
Resident Artist Tiny Homes Farm
– $40k "tiny homes" would be placed all over the park where artists can live for 1 to 3 months while they study their art among other artists. Homes can be named after the donors and optionally customized by the donor with the approval of the advisory board. Unlike a normal neighborhood, we would not necessarily want each home to look the same.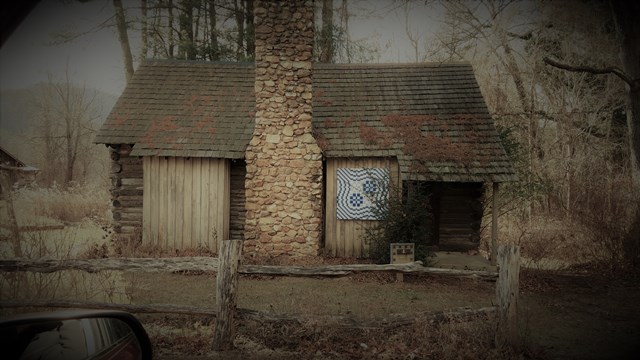 Small Music Stages
– Music is also a very big part of the LAF and there will be multiple small music stage areas throughout the park and on the main building art deck. Each stage will be covered and will ideally have a built-in plug-n-play P.A. system. Bands would typically be acoustic and softer full-band types of acts. This will allow the park to have several different music sections and musicians can perform for their friends and family, or as practice in front of a live audience. Larger regional bands would be hosted on the main deck for occasional large weekend events such as Octoberfest.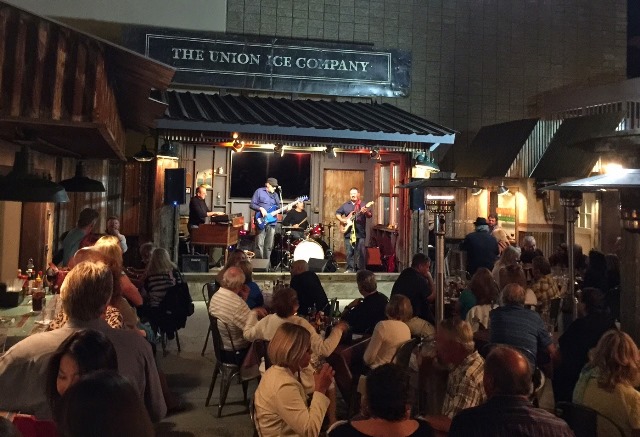 Tractor Riding Farm for Kids
- Small, but very quiet, Tractors and ATVs and electric karts could be rented to ride on a specified dirt track route through the Christmas Trees.
All-Slides Farm
– This would contain all-season slide options such as tubing, sledding, carpet slides, plastic slides, fiberglass/concrete alpine bobcat course slides, etc. that could be used year-round. In the summer, they can use carpets and in the winter they can ride sleds on these slides. Magic carpet ride!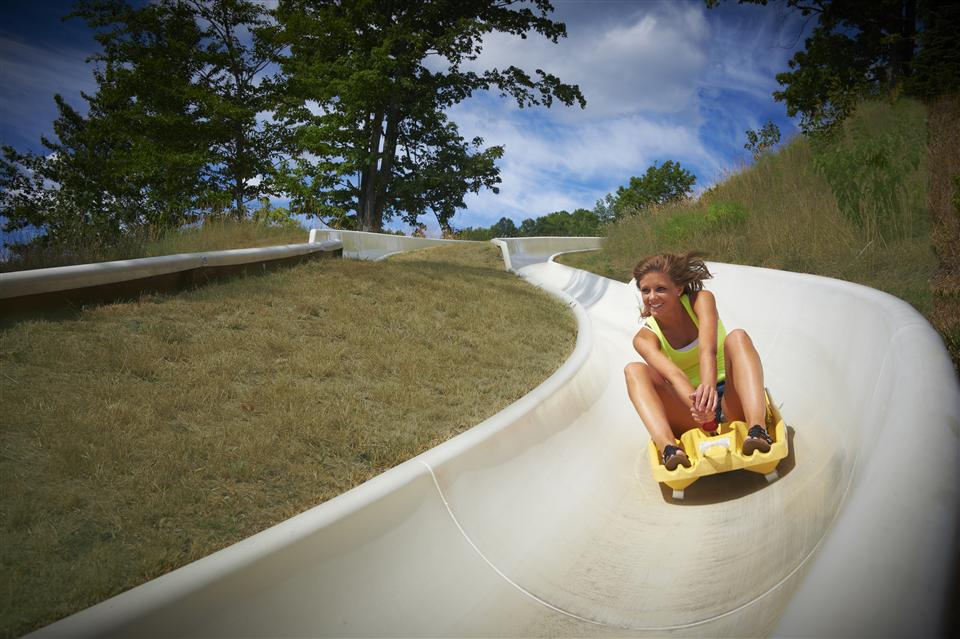 Horse Stable Farm
– Guests could rent these stalls by the night when they come to visit Banner Elk. This farm would include a small pasture on the Christmas Tree side, and there would be a dedicated horse trail that runs on the outside edge of the park. Horse tie-up posts will be available near the deck where riders could park their horses for a visit into the saloon!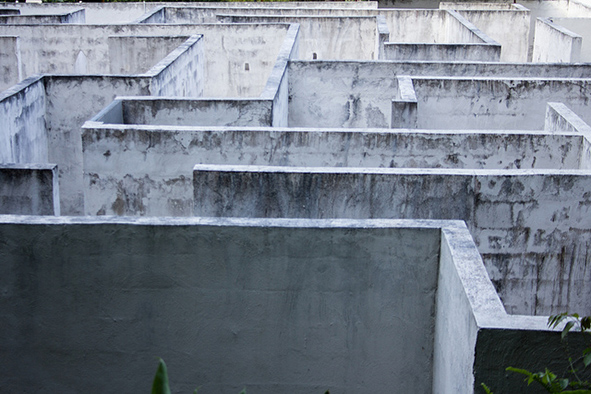 Graffiti Maze Farm
– This would be a large, maze-like, multiple-ten-foot-walls enclosure with many interior walls exclusively designed for fantastic bigger-than-life artistic graffiti. Certain walls would be reset each year with a clean slate of white paint. Other walls will go down in history as permanent art fixtures protected by the park where they could be strategically extracted and relocated around other locations in the park. They can be built as modular so that they are portable via cranes. Artists and kids could participate in creating artistic graffiti in this PROPER environment.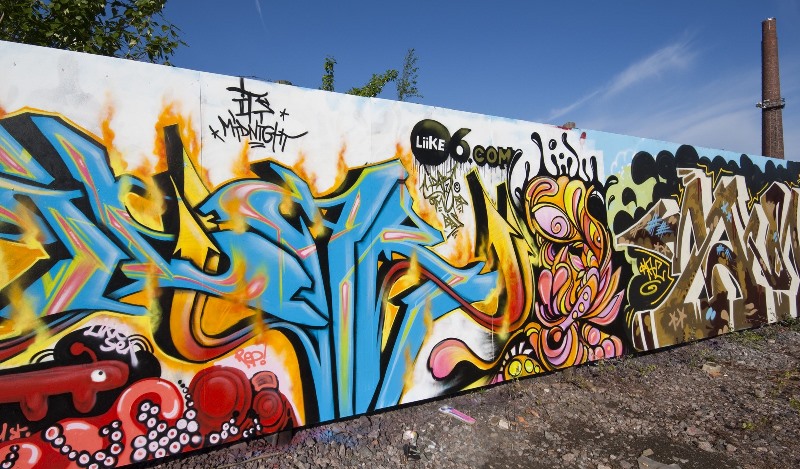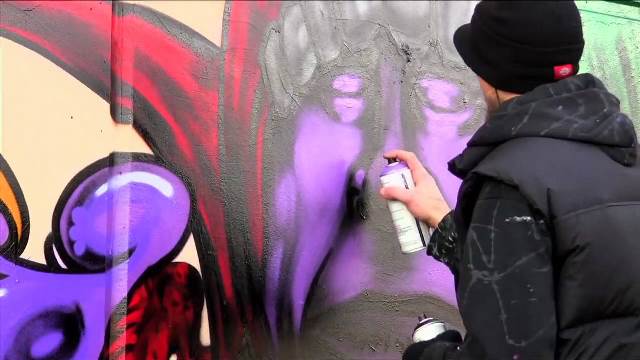 Be sure to see the Features page as well.